Abortion, Abortion Clinic in istanbul, Pregnancy Termination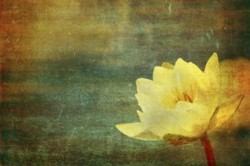 Abortion means the deliberate induction of a miscarriage. Abortion is one of the safest and most common types of surgery in Turkey.

However, all surgery carries a degree of risk. Some of the complications of abortion can include infection, damage to parts of the reproductive system and excessive bleeding.

Preparing for abortion

Always check with your clinic, but general instructions before undergoing an abortion include:
Don't eat, drink or smoke for six hours before the operation.
Allow for at least one hour at the clinic.
Bring sanitary pads, your referral letter, blood group card, Medicare card and any health care card.
Arrange for someone to drive you home.

Anaesthetic for abortion

Most women prefer general anaesthetic. All types of anaesthesia require fasting for five hours beforehand. This means no food or drink, not even water. The range of anaesthetic choices includes:
• general anaesthetic
• local anaesthetic
• intravenous sedation

Method of abortion

Most abortions are performed using what is called suction aspiration. The woman needs to be in her first trimester of pregnancy, which means 10 weeks pregnant or less.

The cervix opening is widened with rods of increasing size and a tube is then inserted into the uterus. The fetus and placenta are vacuumed out. The uterus is then scraped with an instrument called a curette to make sure that no products remain behind. This operation takes less than 10 minutes.

Complications of abortion

Estimates vary, but complications can occur in around three per cent of cases. The risk of complications greatly depends on gestational length (length of the pregnancy), since abortions performed in the first trimester of pregnancy are the safest. Another major safety factor is the doctor's level of experience and training. Complications of abortion can include:
• Haemorrhage
• Injury to the uterus
• Injury to the cervix
• Infection

After the surgical abortion

Be guided by your clinic. Generally, post-operative suggestions to reduce the risk of infection include (for the two weeks following the procedure):
• Shower instead of taking a bath.
• Don't have sexual intercourse.
• Use sanitary pads instead of tampons.
• Don't go swimming.
When to seek medical advice

See your abortion doctor immediately if:

• your bleeding becomes heavy
• you run a fever
• you experience severe cramping or abdominal (tummy) pain.
These symptoms could indicate an infection.
Best abortion clinic in İstanbul Turkey & The best english speaking gynecologist in İstanbul
Best Authorised Safe Abortion Centre in İstanbul is Clinic Mitera Dr. Nevra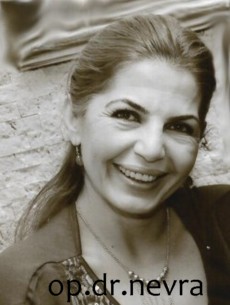 About Abortion Clinic İstanbul
Op.Dr.Nevra, female board certified gynecologist is highly trained abortion specialist, and will preform your procedure with optimum intimacy and privacy to provide a comfortable environment for you.
Abortion Clinic İstanbul a boutique clinic offering personalized treatment in İstanbul
Health and safety are always our top priorities at İstanbul Obgyn Clinic.
We have been preparing and planning for COVID-19 and will continue to provide the exceptional care all of our patients and families have come to expect from us every day.
Get Started With A FREE Abortion Consultation / Contact Us..
Get A Free Consultation » Call Us

(Contact no 24/7: mobile & Whatsapp +90 5322619315)
Be Careful !!..
No name doctors and fake clinics, hospitals that you might stumble upon on the internet could be a serious risk to your health.
To contact Op.Dr.Nevra Topalismailoglou / Mitera Clinic (female english speaking certified gynecologist) and talk to her personally to get information on all examinations and procedures message on call +90 532 3540553 on Whatsapp.
Attention!! Always make contact with your doctor, no matter the speciality, before travelling in for examination and procedures.

We are legal and safe OB&Gyn clinic in İstanbul for foreigners and licensed by the Ministry of Health.
Abortion Pills İn Turkey
Abortion Prices, Fees
Abortion Hospitals İn İstanbul
Abortion Laws İn Turkey